I will always remember February 12th of 2014. On that dark winter evening Muru, one of the best wine bistros in Helsinki, organized a spectacular Krug & Selosse & Jacquesson tasting where I met a champagne that changed my life. Until then, I hadn't been sure whether barrique-oaked and slightly oxidative champagne style was my cup of tea at all, but Anselme Selosse's Les Carelles did the trick. From the first sniff I was madly in love.
That was the rock-my-world wine moment I had always been waiting for. Becoming totally smitten and silenced by those bubbles. Even though a bunch of nice young fellows were sitting at the table, suddenly they ceased to exist. There was only this fabulous, voluptuous, deep golden yellow elixir with the most erotic nose I had ever sensed from a champagne.
Yes. You can call me a dramatic, fanatic or lunatic, I don't mind. I just know that ever since Les Carelles Blanc de Blancs has been a sacred one for me. And it set a perfect example why tasting blind (or in this case: semi-blind) makes so much sense: your senses are open, completely honest and responsive, thanks to which you may end up falling for something unexpected…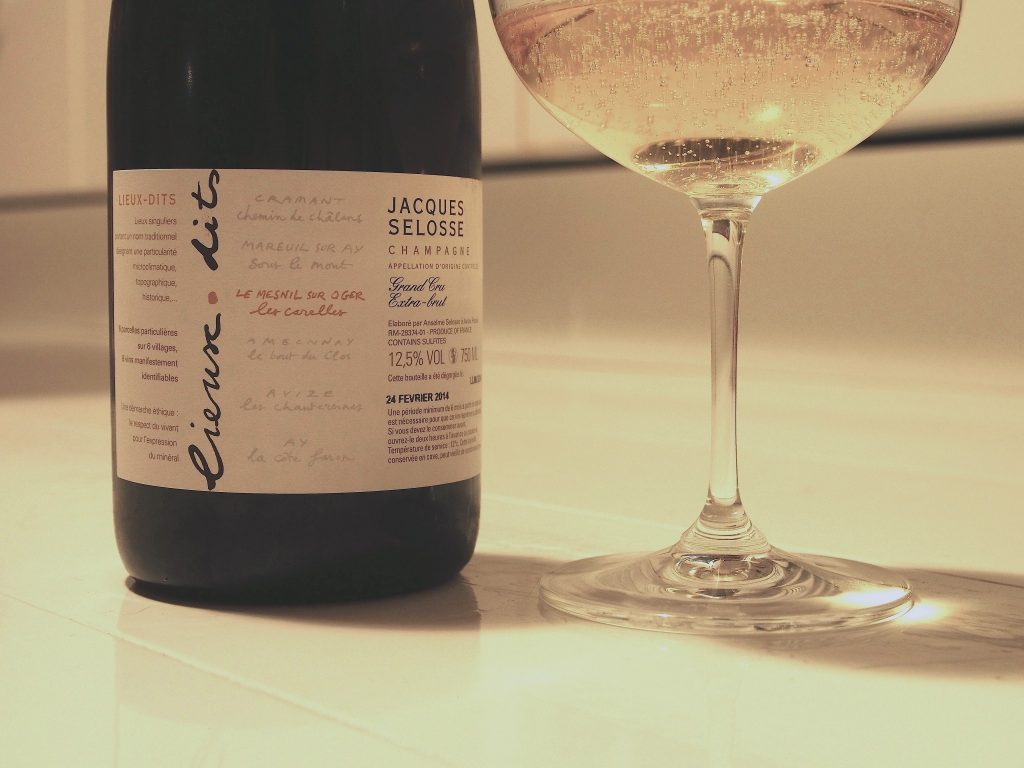 During that night we got to taste all six Selosse's lieux-dits (meaning wines from strictly defined and designated single vineyards or smaller plots of those vineyards). Also my first runner-up before Krug's legendary Clos du Mesnil and Clos d'Ambonnay was made by Anselme: Le Bout du Clos, a rich and expressive, beautifully saline, mouthwatering blanc de noirs from the world-famous Pinot Noir village of Ambonnay.
As the spring went on, I made sure that whenever there was a possibility to taste these hard-to-find rarities, I was there – no matter what. And for true love you do sweet silly things… like buying a bottle of Les Carelles from Helsinki Airport on your way to Vilnius, only to fly back with it four days later… or roadtripping in Tuscany with a bottle of Sous Le Mont travelling in your already heavy luggage.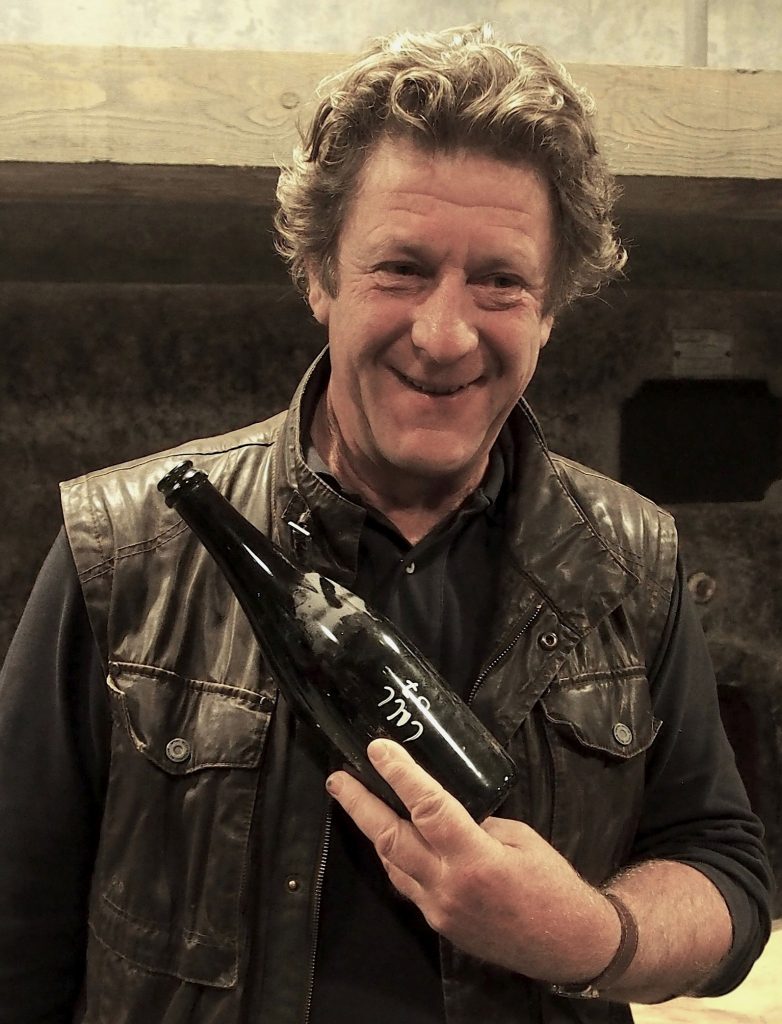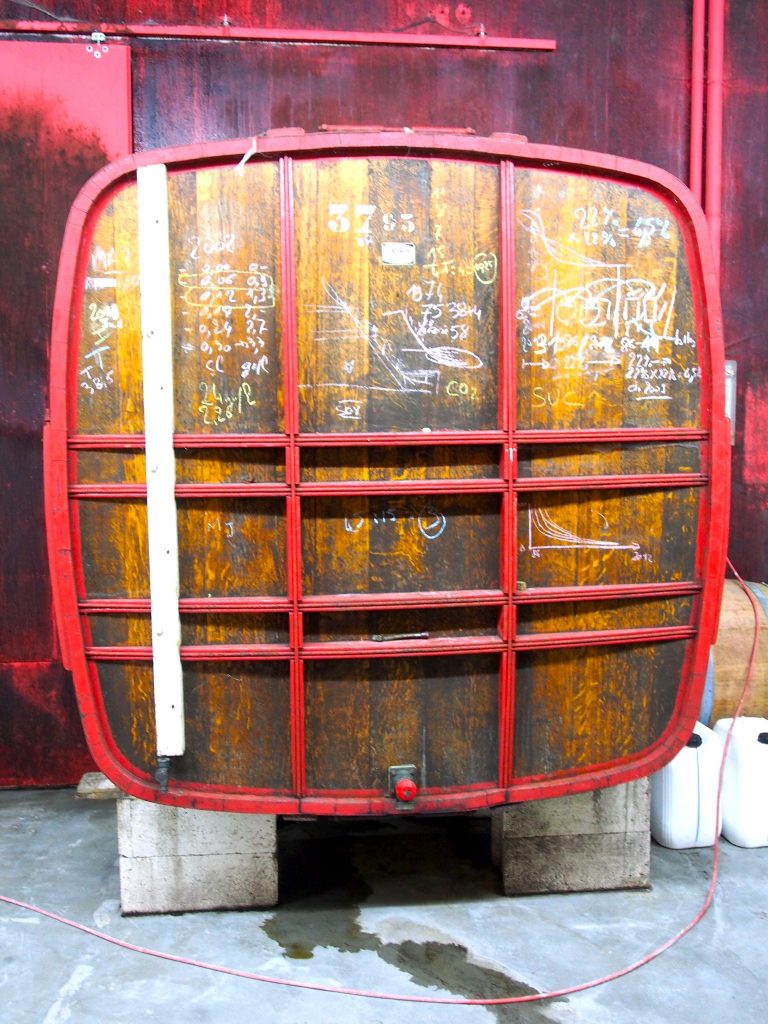 At its best, there was a moment I had eight different Selosses in my little cellar. But it was not enough. I wanted to go where heavenly Les Carelles nectar came from: being well aware, of course, that instead of heavens its origins are tightly rooted in the chalky and mineral soil of Le Mesnil-sur-Oger, one of the most prestigious villages for first-class Chardonnay grapes and stellar blanc de blancs champagnes.
Les Avisés – my favourite hotel on earth
Eight months after that unforgettable tasting I am sitting on a taxi, bursting with excitement. It's my birthday, my first time in Champagne, and after a very nice afternoon visit at Philipponnat, I'm on my way to Les Avisés, a wonderful mansion hotel that Anselme and his wife Corinne have been running since 2011.
The building has been renovated with great taste and lovely materials, but what is most important: the atmosphere is supercozy. In no other hotel have I dined barefoot in winter. At Les Avisés you can without feeling underdressed. Or if you feel sleepy after the dinner, nobody minds you taking a little nap on the living room sofa (at least I like to think they don't).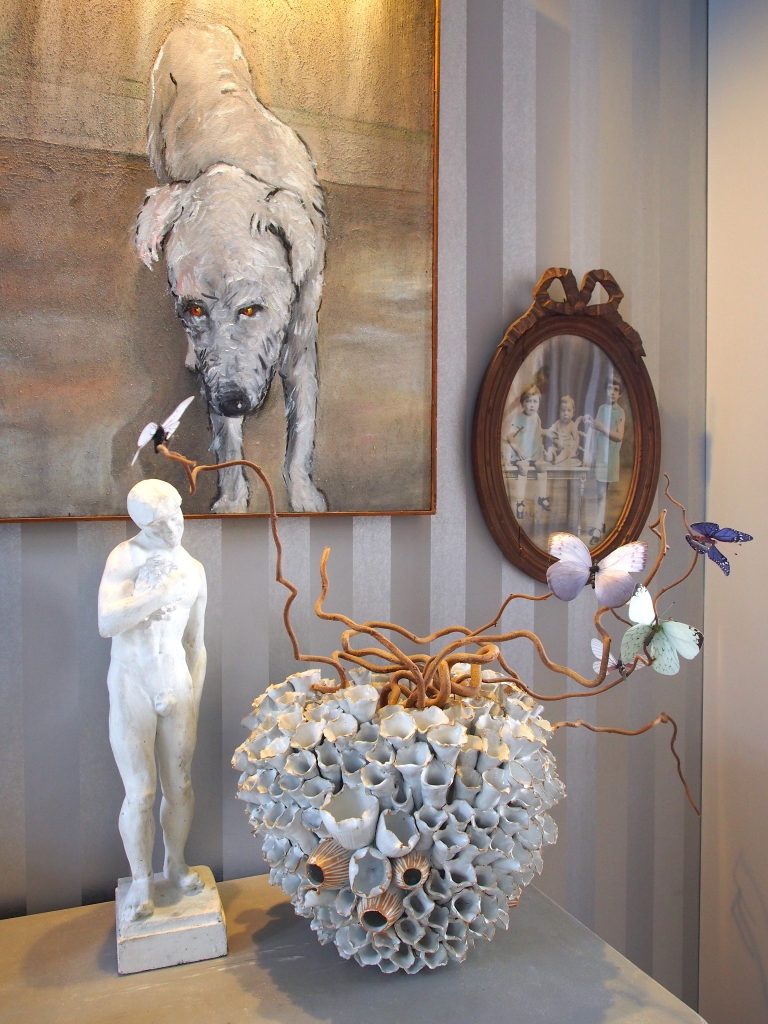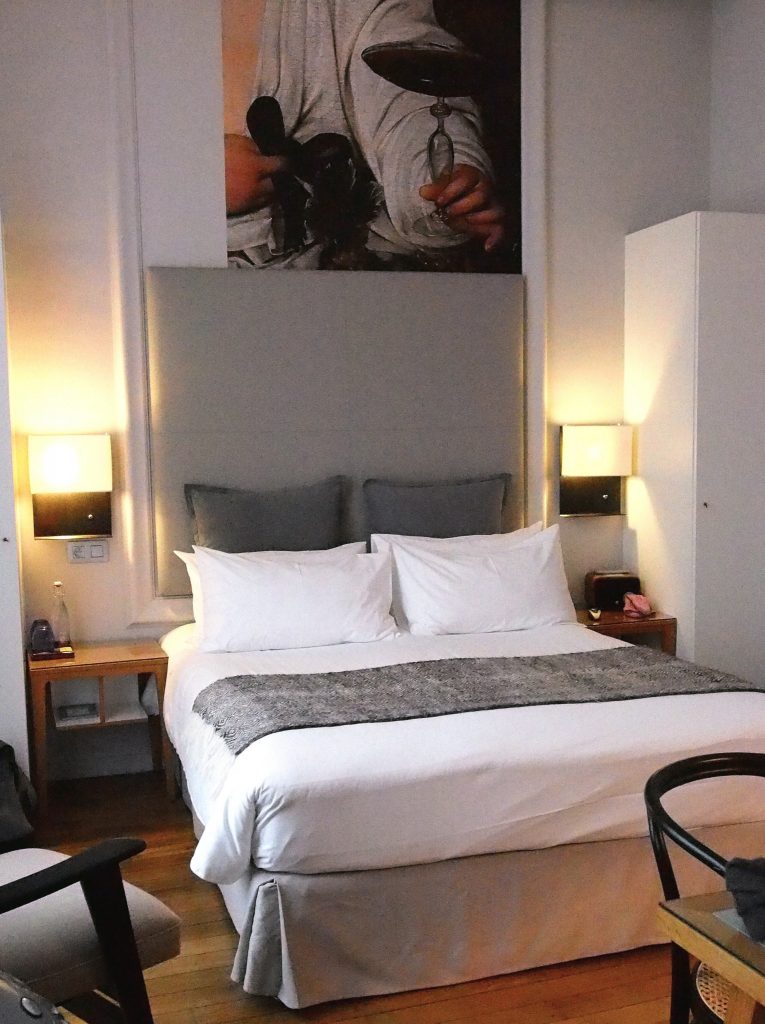 But let's go back to those first impressions in October 2014 when the weather is turning so nasty that I must stay inside the rest of the evening. At Les Avisés it's nothing short of a blessing as their wine list makes me chuckle: lots of awesome bubbly options to choose from!
Slightly worried about the idea of drinking the whole bottle by myself, I enter my room. While hiding under the covers listening to the growing rainstorm, the guy at the reception desk brings me a bottle of Benoît Lahaye's (one of my favourite vignerons!) Blanc de Noirs. The idea is brilliant: after enjoying an aperitif, I continue with the bottle throughout the dinner, enjoy a nightcap in my room and finish it next morning during breakfast (which, by the way, you should never skip while staying at Les Avisés).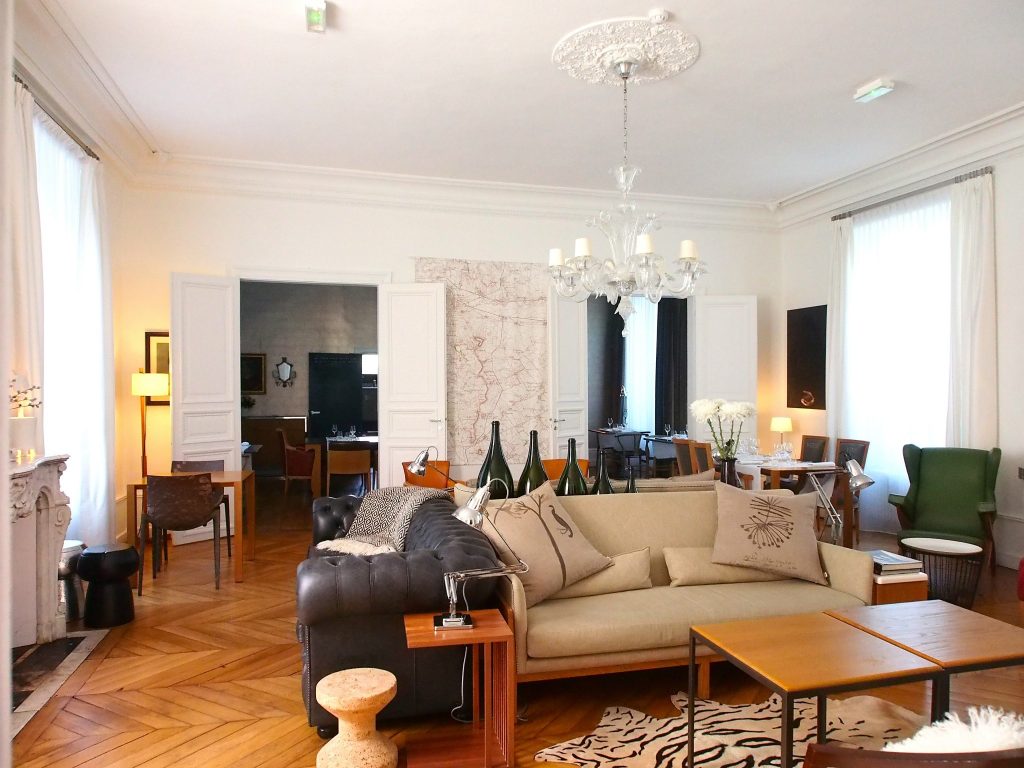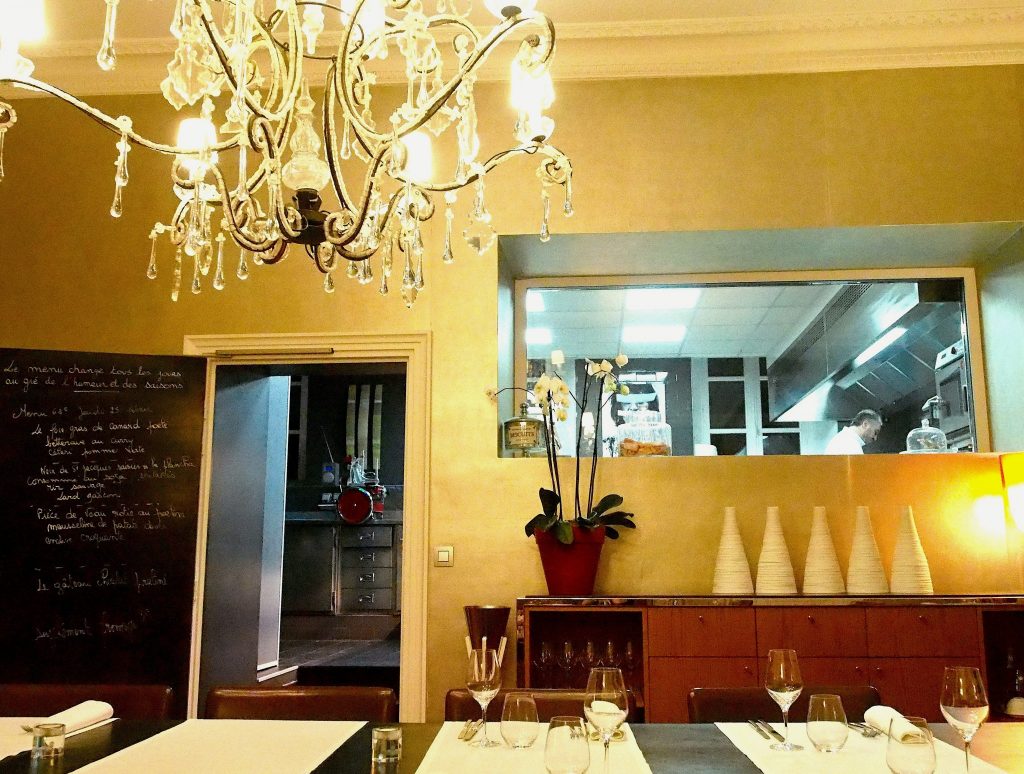 No wonder at the checkout I am on utterly good mood. Despite knowing that Monsieur Selosse himself, the amazing man behind these champagnes – and the entire rise of the vigneron movement – wouldn't be around.
But a birthday wouldn't be a birthday without surprises: the moment I am about to leave the building, he is back from Philadelphia. Forgetting all stupid principles how to act like a "cool" oenophile, I rush to him like a little girl and mumble something in my lousy French. The big smile on Anselme's face and the smell of tobacco make a perfect ending to a perfect first visit.  I would be back for my next birthday.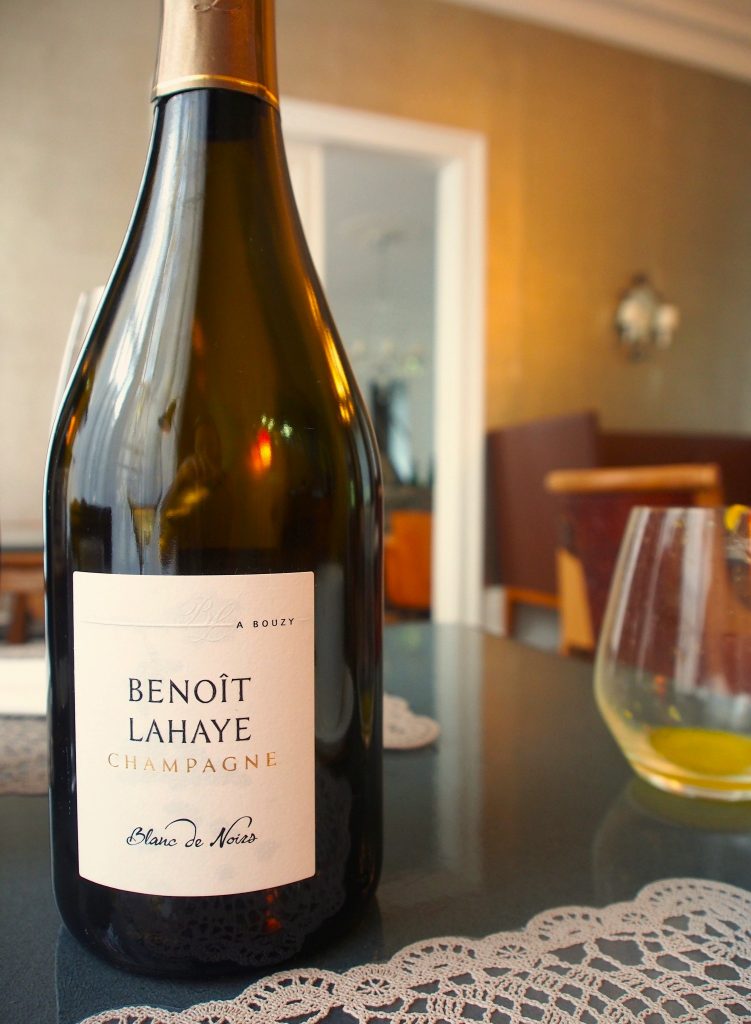 In addition to birthdays, life has taken me back three times within a year. In June I fulfilled my dream of staying two nights in a row. Being bitterly well aware this kind of frequency may be a bit too heavy on my freelancer wallet, I'm already drooling over next week – my third birthday at Les Avisés.
And if I ever marry, Avize shall be the destination. No question about that.
59 Rue de Cramant (Avize). Open daily (restaurant closed on Tue-Wed). Tel: +33 (3)26 577 006. Arrival: either by car or by taxi (15 to 20 mins from Épernay train station).